go here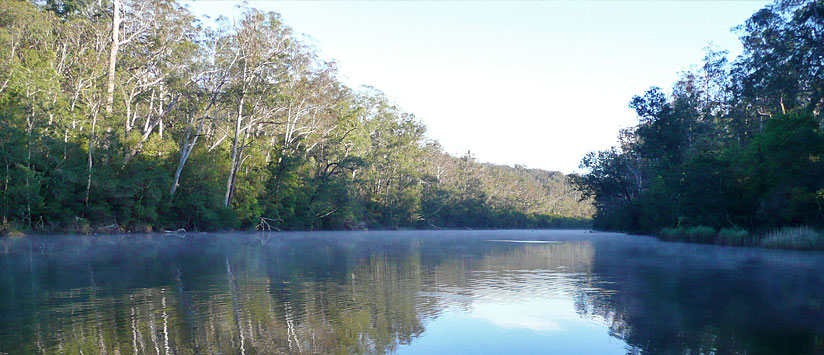 Olvar Wood's inaugural nature writing retreat will run from 3-8 May, 2015.
price of flagyl Australia We'll be 'glamping' at The Escape, at Shallow Crosssing, near Bateman's Bay, on the south coast of NSW.  It's a beautiful, wild setting: river frontage, amid a forest of spotted gums and cycads. The accommodation is glamorous and … the food to die for.
go to site It's an immersion in nature, and writing about place – whether you're dreaming of being the next Annie Dillard or Barry Lopez, wanting to write the waves like Winton, or perhaps just sharpen your activist pencil to save your local environment.
http://actiononaccess.org/?c=can-you-buy-doxycycline-online There is a maximum of eight places available for residential writers.
go The cost is $1995 per person (single occupancy)
http://craftandroot.com/?c=flagyl-antibiotic-where-to-buy or $1610 per person (twin or double share).
http://www.wanderingbears.co.uk/?w=generic-antibiotics-prices The cost includes:
all tuition (three morning workshops and one full-day workshop – held in the studio)
one-on-one feedback on up to 5000 words (submitted beforehand)
5 nights accommodation
drinks and nibbles on arrival
all meals & soft drinks
morning teas
half day nature walk with Yuin Nation elder, Noel Butler
evening fireside concert with local musician Roddy Reason
access to retreat kayaks.
click here Of course, there will also be plenty of free time for you to wander, read, write and relax!
follow url The retreat is ideal for non fiction and fiction writers with an interest in the natural world. The workshops focus on techniques for bringing landscapes, flora and fauna to life for your audience, including: effective description, use of emotion, and the importance of story. Each workshop uses a combination of instruction, examples and practical writing exercises, with opportunities for discussion. We'll consider the traditions of nature writing, as well as issues such as anthropomorphism, the pressures of writing for advocacy, connection to place, and the blurry line between nature writing and memoir.
http://www.wanderingbears.co.uk/?w=azithromycin-250-mg-over-the-counter You'll also meet with one of the tutors one afternoon during the retreat for individual feedback on up to 5000 words (fiction, non fiction or poetry) submitted beforehand.
azithromycin 500mg tablets for sale Tuition and feedback will be provided by Dr Inga Simpson .
http://www.faeganspub.com/?f=metronidazole-200mg-cost-Canada One-day workshop
cost of generic tetracycline Up to ten non-residential writers will be able to attend the full-day workshop on the Tuesday (9.30am-4pm), including lunch and morning tea, for $125.
follow link This workshop is ideal for professional writers working in environmental fields, as well as creative writers. The workshop will focus on broadening your knowledge of nature and environmental writing, equipping you with a 'toolkit' for describing the natural world, and tips on writing for advocacy.
enter site Retreat bookings require a deposit of $250 by 31 January (fully refundable), with the balance due 23 March.
Workshop bookings, with payment, can be made at any time up until 14 April, 2015.
[Note: If you are unable to make it this year, the next retreat will run over one week in October, 2016 as part of the Milton Arts Festival. ]
For all enquiries and bookings, please email admin@olvarwood.com.au